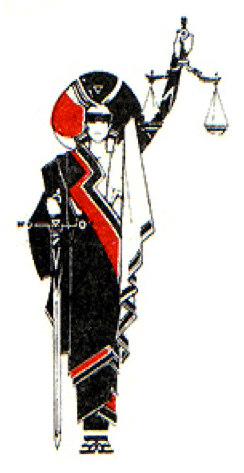 CAREY GUIDES AND BITS TRAINING
**UPDATE - The sessions for the Carey Guides and BITS Training is FULL. We're hoping to be able to offer another training in the Spring! Please keep checking our website for updates and/or follow our Facebook Page!
WJCIA is pleased to offer Carey Guides and Brief Intervention Tools (BITs) Training through the Carey Group on December 7, 9, and 11 from 9am – 1130am.  Cost for this training is $50 per participant.
A complete course description is attached.
Participants must have access to Carey Guides and BITs to attend this training.
This training will be conducted via Web-Ex. Each participant is required to access the class using a desktop or laptop computer with audio and video capability and internet access.
Each participant should have a private workstation and their own computer.
Course materials will be provided electronically to individual participants and should be printed prior to the start of training.
Homework assignments will be given to participants to work on between training sessions.
Approved by NASW for 7.0 CEUs.
WJCIA iS PROVIDING 3 KEVIN RATHBURN VIRTUAL TRAININGS IN NOVEMBER
Kevin Rathburn will be presenting on 3 different topics related to Youth Justice. These are subject to change slightly in the next couple weeks but we wanted to give you a sneak peak of what we are planning.
Training descriptions found
here
.
1) Juvenile Rights and How They Got Them
2) The Bill of Rights Applied to Youth and Juvenile Justice
3) Search, Seizure, and the Use of Force in Wisconsin
**Bolded sessions are FULL**
NOVEMBER 2ND
NOVEMBER 9TH
NOVEMBER 16TH
Feel free to attend just one or attend all three. Each topic will be available in a morning slot and in an afternoon slot so you can pick which is best for you.
The morning time slot will be 8:45 a.m. to 12:00 p.m. and the afternoon time slot will be 1:00 p.m. - 4:15 p.m. NASW has approved 3 CEU's per session!
The cost per person will be $20 per session. Space IS limited.
UNITY - ICJ
Everyone should have received an email with an attached Memo regarding UNITY (Uniformed Nationwide Interstate Tracking for Youth). ICJ has requested that everyone in your county agency, if they have utilized or will utilize ICJ, to complete the following survey:
https://app.smartsheet.com/b/form/c55cdaaa423844b3afc92ff95e4e46a7
Please react to this survey ASAP to obtain login information for the UNITY system.
NEWS REGARDING 2020 CONFERENCE
The WJCIA board met via Zoom on June 12, 2020 and made the difficult decision to cancel our annual fall conference that was scheduled for September 16, 17, 18, 2020.  This decision was not taken lightly, but we found it was necessary in considering the health and safety of everyone involved and attending.  Please know that it is our priority to try and provide opportunities for our membership to have opportunities to earn CEU's for license renewal.  We are in the process of scheduling and working out all of those details and will keep you updated as that information is solidified.  In the future, we will also provide an update regarding membership, elections and our annual meeting that are all typically held at conference. Please continue to watch the website and/or our Facebook page for further updates. 
UPDATES FROM ICJ
The following memo was drafted and sent on May 15th regarding the current procedures of ICJ during these times: 
COVID-19 INFORMATION
Due to the current state of things, many, if not all, county departments and Youth Justice Departments around the state have been moving towards technology based communication. 
If you have questions regarding where to send intake information during this time, please see this list, organized by county. If your information is not listed here, please send appropriate and updated information to Cathrina Dunnum at cathrina.dunnum@vernoncounty.org. 
Out of County Contacts to Send YJ Referrals
Adams
Ashland
Barron
Bayfield
Brown
Buffalo
Burnett
Calumet
Chippewa
Clark
Columbia
Crawford
Dane
Dodge
Door
Douglas
Dunn
Eau Claire
Florence
Fond Du Lac
Forest 
Grant
Green
Green Lake
Iowa
Iron
Jackson
Jefferson
Juneau
Kenosha
Kewaunee
La Crosse
Lafayette
Langlade
Lincoln
Manitowoc
Marathon
Marinette
Marquette
Menominee

Lisa Tuozzo or Patrica Post
715-799-3861

Milwaukee
Monroe
Oconto
Oneida
Outagamie
Ozaukee
Pepin
Pierce
Polk
Portage
Price
Racine
Richland
Rock
Rusk
Croix
Sauk
Sawyer
Shawano
Sheboygan
Taylor
Trempealeau
Vernon
Vilas
Walworth
Washburn
Washington
Waukesha
Waupaca
Waushara
Winnebago
Wood
Wisconsin Juvenile Court Forms now online
As of Wednesday, May 1, 2019, the Wisconsin Court System and Juvenile CCAP will no longer be hosting the following forms on its website: 
JC-1607 - Informal Disposition Agreement
JD-1701 - Court Referral (Law Enforcement)
JD-1702 - Court Referral (Non-Law Enforcement)
JD-1705 - Notice of Intake Inquiry
JD-1706 - Deferred Prosecution Agreement
JD-1707 - Notice of Satisfaction of Obligations of Deferred Prosecution/Informal Disposition
JD-1708 - Notice of Victims
 The forms will now be hosted on the WJCIA website at https://wjcia.org/Court-Forms. WJCIA will make every attempt to ensure the forms are up-to-date; however, it is best practice to check state statute to see if there have been any changes. 
 Please let all of your law enforcement and school partners know about the changes and where to find the forms. If you have any questions or concerns, please feel free to email any of the WJCIA board members.